Other Event
s

Perfect for any Occasion!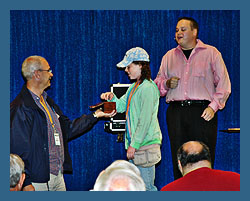 "I watched the people's faces as you perfromed and each one was full of delight and wonder. Your usage of the audience really makes your show shine! Perhaps the best part of your performance is the excitement you project. A most professional performance."

Rev. Randy Blank
Concord Baptist Church
Anderson, SC
No matter what event you're planning or who you're planning it for, I can entertain them. There aren't many situations I haven't been asked to perform for, including: Appreciation Events, Worship Services, Church Festivals, Outreach Programs, Weddings, Fundraisers and many more.

I have over a decade of experience entertaining family audiences. Why not put that experience to work for you? Contact me today make sure I'm at your next church event